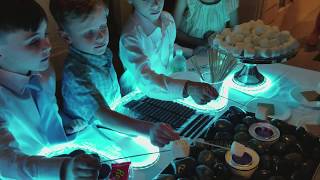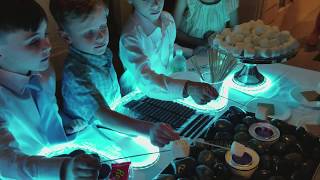 New York Kids enjoy Real S'mores!
I am pretty sure you have heard about S`mores but have you ever seen the way CHOCOLATE TERRACE INC does it? Check this Best of New York S`mores station video! Are you having a party and want to amaze your guests? Cake? Boring! Huge Cake? Boring! Get S'mores instead! Amaze your guests! Rent our S`mores bar anywhere you want it to be: near the pool on your backyard, or right in the office downtown Manhattan New York! We deliver! Be different! CHOCOLATE TERRACE the only company
Chocolate Terrace Inc at Steiner Studios New York!
Yesterday we were serving an amazing place: Steiner Studios New York! The situation when "Best chocolate fondue production factory" was invited to be a sweet chocolate part of the event hosting by State-of-the-art "production factory"! Chocolate Terrace Inc presented our premium chocolate at the largest and most sophisticated studio complex outside of Hollywood! And it was a success! Do not even ask who is the Best Chocolate fondue fountain company in New York, because we are